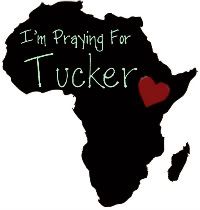 Please pray for baby Tucker. He is a little guy in Ethiopia waiting to come home. His parents leave in just a month to meet him for the first time. He is very, very sick.......and I can only imagine the anguish Lauren and John are in aching to go and bring him home!
A few weeks ago, I had the honor of doing a bit a sewing for baby Tucker. (Not sure if his Momma knows that yet:) It is always such a joy to sew for a little one....a precious child waiting in an orphanage...not knowing how hard his parents are working to bring them home! I always feel such a connection with these little peanuts after sewing for them and thinking of them with each stitch.
Tucker....I am praying the Lord covers you with His healing power!
(You can go here to read more about Tucker)