If you were to come to our home...you may notice something.
There are books everywhere.
We love to read.
Recently, I have discovered a fabulous way to get great books for free.
Children's books, adoption books, homeschooling curriculum, gardening, sewing......everything!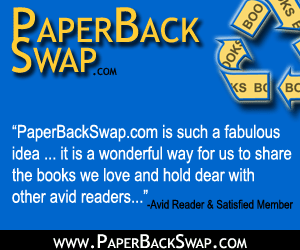 How it Works:
Pop on over HERE (or click on the image above) and sign up. It takes about 3 seconds...all you do is type in your name and email address. And no, they will not send you spam or unwanted mail.
Go grab 10 books you no longer need. They can even be books from a kids meal......just so long as they are in good condition. Novels, books from high school, the "how to teach a baby to sleep through the night" books that did not work. Anything!
You will simple type these 10 books in....and.....you now have 2 credits!
Browse the books, choose 2 you want, click on "order" and in a few days, your books will arrive to your door. Just. like. that. Super easy. (Slightly additive, I might add:)
I am hoping to order hundreds of dollars worth of read-alouds for next year's homeschooling curriculum via Paperback Book Swap. (And yes, the above link is my referral link....so if you sign up through it, I'll get referral credit. Then invite your friends to join and do the same!)